Roma Paving Services Inc. has been a continuously operating family company for over five decades, focussed on customer satisfaction by providing quality products, superior construction and honest value.
Paving with Asphalt, Cement, Interlock, etc.
Creative Hardscape with Select Materials
Residential, Commercial & Industrial

Design, Build, Repair, Maintain
Lorenzo Menecola | 1932-2013
Co-Founder, Roma Paving
He left us quietly, his thoughts unknown,
But left us a memory, we are proud to own.
So cherish him Lord in your garden of rest,
for when here on earth he was one of the best.
Roma Paving has been a continuously operating family company for over five decades, having been taken over in the mid 1980s by current owner / operator Joe Menecola, son of co-founder Lorenzo Menecola. Joe is proud to be joined by son Joey, who recently graduated from Rochester Institute of Technology, majoring in Business Management, while also playing for the university's Men's Lacrosse team.
Although Roma Paving has greatly expanded its service offerings over the years, the company has ensured longevity by staying true to its founders' vision of offering advanced construction techniques, superior materials, quality workmanship, dedicated customer service and honest value.

The highly-skilled crew at Roma Paving are second to none and can always be counted on to get the job done right the first time. Many of the company's dedicated employees have been with Roma Paving for several years and share in Roma's outstanding reputation through their steadfast commitment to customer satisfaction. 
Roma Paving is a conscientious and responsible company, taking measures to care for our environment and to ensure the well being of our workers. For further information, see our "Eco Policy" and Health & "Safety Policy" below.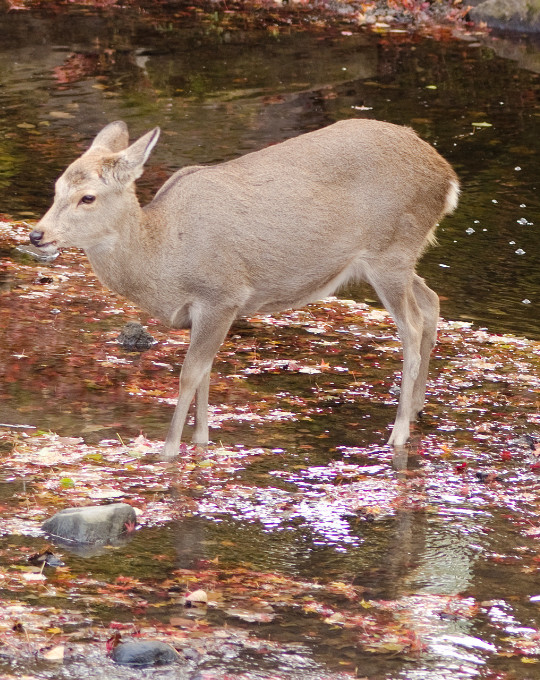 Eco Policy
Roma Paving recognizes that protecting the environment is essential to the well-being of our local community and beyond.
As such, we are committed to the ongoing development of measures necessary to meet all environmental laws and regulations and to protect the environment. Our objective is to minimize our environmental impact in every way possible.
We carry out this commitment by utilizing recycled materials wherever possible, and ensure that materials removed from our job sites are disposed of in a manner best suited to the protection of the environment.
Roma Paving constantly reviews all aspects of our business and implements measures to utilize new technologies and practices that minimize waste.
We believe that through environmentally responsible management, and by ensuring our employees act in accordance with our philosophy, we can do our part to keep the environment safe and secure for generations to come.
>> Health and Safety
Roma Paving is greatly concerned for the well-being of our employees and understands that the continued success of our company depends on the health & safety of our workers, job site visitors and customers.
As such, Roma Paving endeavours to continually evolve and implement effective health & safety measures.
Our workers are advised of, and cautioned to adhere to, the requirements and regulations of the Occupational Health and Safety Act.
We will ensure the safest, healthiest workplace possible by requiring that all employees receive ongoing training in health & safety, by maintaining communication between management and staff, and by leading through actions rather than words.
"I am so happy with the tranquility garden and the new lawn by Roma Paving. I recommend Joe and his crew to undertake whatever job you have, and I encourage you to ask Joe about a tranquility garden"
Nora C., Etobicoke
Roma Paving takes great pride in the solid reputation we have earned through quality work and honest business practices. We rely on, and greatly appreciate, the many referrals we receive from valued customers who have come to know us over the past five decades.
Voted Best Paving Contractor
Roma Paving is proud to have twice received top honours as voted by the readers of The Etobicoke Guardian newspaper.
"I would highly recommend Joe and his team. They removed my old driveway and topped up and regraded the gravel and then provided a new paved driveway. The finished product is high quality with no dips or marks. They arrived when they said they would, did a very professional job and then cleaned up completely. From my initial meeting with Joe, when he came to give me an estimate, it was clear that he was very knowledgeable in the paving business. I would use Roma again and have no concerns in recommending them to others."
"We have been dealing with Roma paving for over 30 years. They are dependable and fast. We had an issue with flooding, we contacted them and they were here in 30 minutes, and stopped the leak. All our landscaping and asphalt is only done by them. Excellent workmanship."
"I selected Roma Paving to re pave my driveway. From the initial meeting with Owner Joe to the final execution of the project, I was confident that I had selected the right paving company for the job.Everything went as planned and the finished product exceeded my expectations. I couldn't be happier about it. Thank you Joe and his crew for making this project as painless as possible. I would not hesitate to highly recommend Roma Paving should you need any paving work done."
"Thank you Roma Paving team for all of your professionalism and hard work. I was amazed at how quickly you guys finished. Your attention to detail, clean job site and pride in your work did not go unnoticed."
"We contacted Roma Paving after a recommendation from our interlocking stone contractor and they did a great job. They came first to remove the old driveway and lay down a gravel bed. After our stone walkway was installed, they returned once the weather permitted to complete the paving job. There was great communication throughout the process and we're very happy with the workmanship. A reasonable price too!"
"Roma Paving Services came to our rescue when we needed a newly installed driveway to be completely ripped out and redone after a botched job from another paving company."
Project in Mind? Let's get started!
Request a FREE quote or ask a question:
Please Note: Detailed quotations for the purpose of legal disputes / by-law change requests will be subject to a fee.